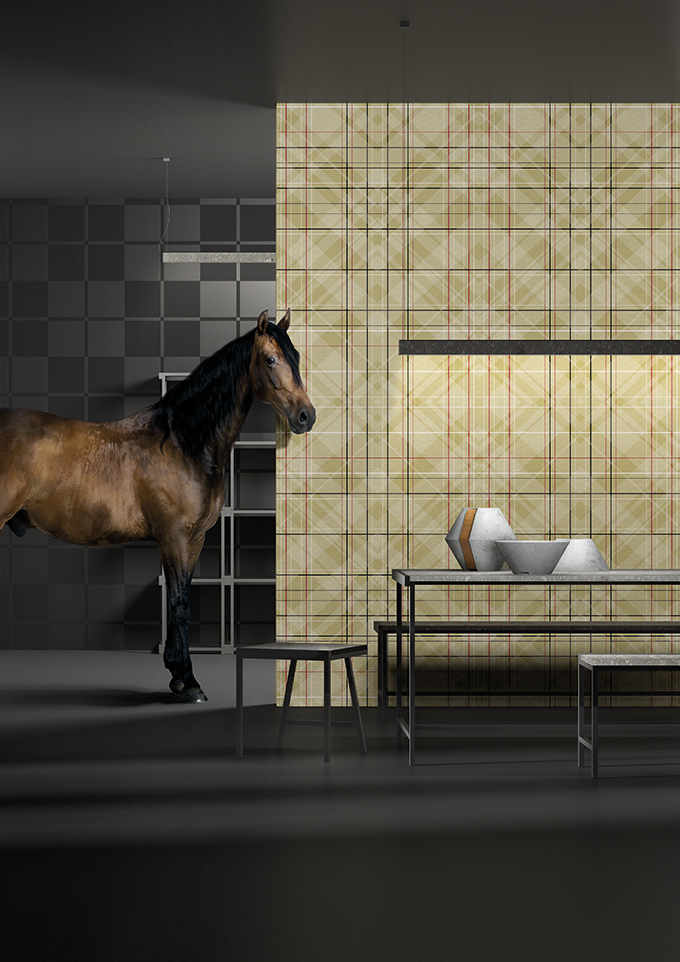 client
Styl'editions / 2020

"Righe orizzontali, righe verticali, quadretti. Trame e ordito. La scansione ritmica del tempo si intreccia con l'imprevedibilita' degli eventi. Armonia del quotidiano, misura dell'abitare" Laura Fiaschi e Gabriele Pardi / Gumdesign

La collezione in carta da parati Dieciperdieci C e' ambientata con le sculture Istanti Inclusi prodotte da La Casa di Pietra, i complementi d'arredo Nativo prodotti da Nerosicilia e De Castelli, le lampade Stonato prodotte da Martinelli Luce e Il Casone - su disegno di Gumdesign; sono di Styl'Editions anche le lastre ceramiche di grande formato Trama Nero, sul fondo dell'ambiente.

...

"Horizontal lines, vertical lines, tiny squares. Wefts and warp. The rhythmic scanning of time is intertwined with the unpredictability of events. Harmony and comfort of everyday life" Laura Fiaschi and Gabriele Pardi / Gumdesign

The Dieciperdieci C wallpaper collection is set with Istanti Inclusi sculptures produced by Dedalo Stone and Stefano Parrini for La Casa di Pietra, the Nativo furnishing accessories are produced by Nerosicilia and De Castelli, the Stonato lamps are produced by Martinelli Luce and Il Casone - designed by Gumdesign; on the background of the room are large-format black ceramic slabs, Trama Nero, by Styl'Editions.