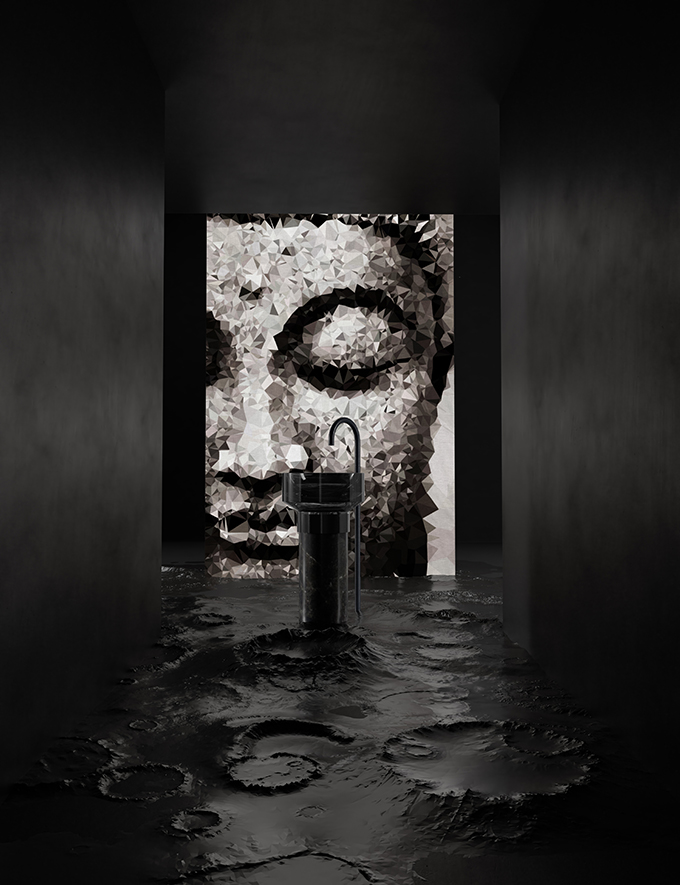 client
Styl'editions / 2021

Una iconica rappresentazione mistica generata da un algoritmo che permette una ricostruzione alterata nel segno, non perdendo la traccia originaria. Immagini definite da aggregazione di segni, frammenti emersi da memorie che si accostano; ricordi autentici intrecciati a suggestioni ed emozioni codificano nuove immagini frammentate.
An iconic mystical representation generated by an algorithm that allows an altered reconstruction of the sign, without losing the original trace. Images defined by the aggregation of signs, fragments emerging from memoirs that come together; authentic memories intertwined with suggestions and emotions encoding new fragmented images.
Una representacion mistica generada por un algoritmo que permite una reconstruccion alterada en el signo, sin perder los elementos originales. Imagenes definidas por la agregacion de signos, fragmentos que surgen de recuerdos; recuerdos autenticos entrelazados con sugerencias y emociones codifican nuevas imágenes fragmentadas.