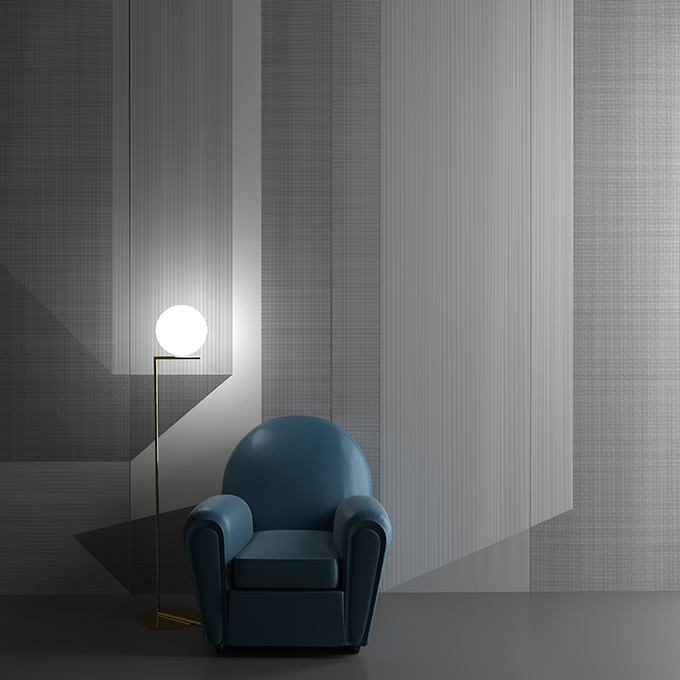 client
Styl'editions / 2018

Stampa digitale e cottura forno / lastre ceramiche 100x300x0,6 cm

Una collezione dedicata al segno, un millimetro di scrittura grafica destinata a trasformare gli spazi abitativi/uffici/ricettivita'; una serie di volumi modificano la percezione dell'abitare e si relazionano con la luce naturale trasformandosi continuamente.

Tratto uno è composta da numerose soluzioni grafiche che permettono la creazioni di paesaggi mutevoli.

...

Fired digital print / ceramic slabs 100x300x0,6 cm

A collection dedicated to the sign: one millimeter of graphic writing aimed to transform living spaces/offices/hospitality; different volumes modify the perception of living and get in relation with natural light generating an endless transformation.

Tratto Uno includes several graphic solutions able to create changeable landscapes.