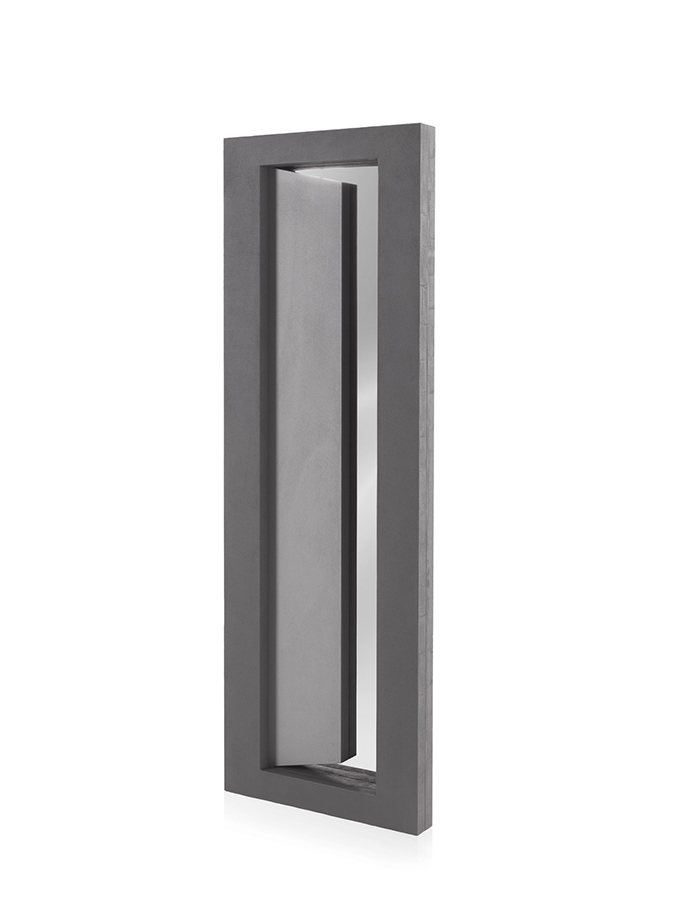 client
JCP Universe /2019

Porte e finestre sulla immaginazione, frammenti concreti... passaggi visionari. Appoggiati a parete o su consolle/ripiani mostrano se stessi attraverso forme semplici e prospettive alterate. Undism suggerisce percezioni, scorci e proiezione sulla immagine.
Materiali: inox lucido a specchio e agglomerato cementizio Dimensioni (H x L x P): 180x60x8 cm Dimensioni (H x L x P): 80x48x8 cm
Doors and windows to the imagination, concrete fragments... visionary passages. Leaning on the wall or on a console or shelf, they show themselves through simple forms and altered perspectives. Next Stop suggests perceptions, glimpses and projection on the image.
Materials: polished mirrored stainless steel and cement agglomerate Dimensions (H x W x D): 180x60x8 cm Dimensions (H x W x D): 80x48x8 cm
photo
JCP Universe