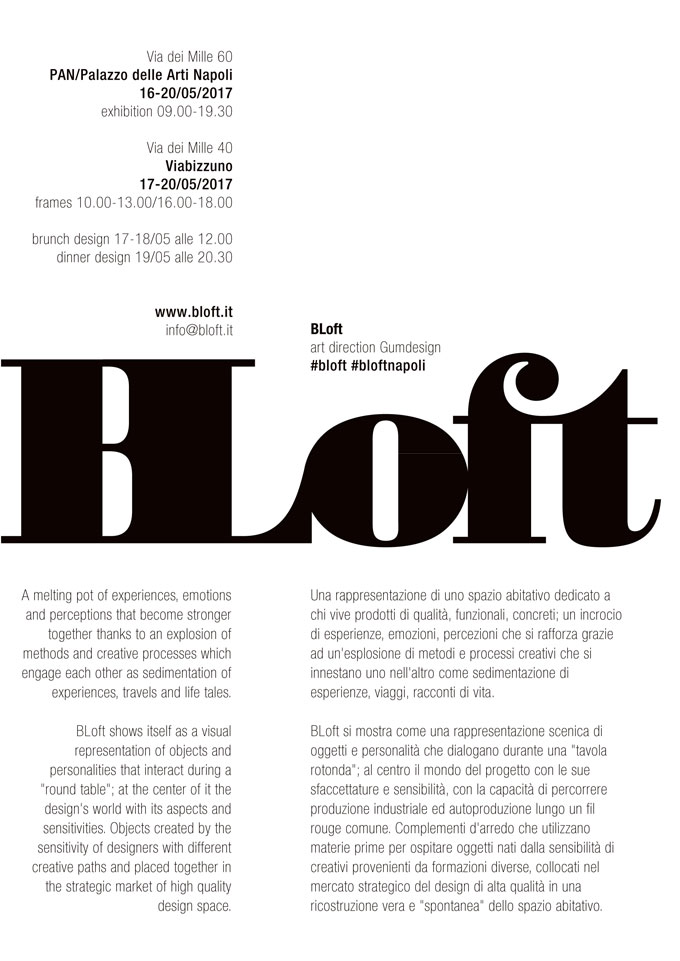 News
12 maggio 2017

PAN Palazzo delle Arti / showroom VIABIZZUNO, Napoli
BLoft / 6 edizione
16-20 maggio 2017

art direction Gumdesign

A melting pot of experiences, emotions and perceptions that become stronger together thanks to an explosion of methods and creative processes which engage each other as sedimentation of experiences, travels and life tales. Loft B shows itself as a visual representation of objects and personalities that interact during a "round table"; at the center of it the design's world with its aspects and sensitivities. Objects created by the sensitivity of designers with different creative paths and placed together in the strategic market of high quality design space.